For best results, use 125-300 dpi at the size for print.
Note that some matte papers and Canvas Wraps are more forgiving since the texture tends to hide some of the detail. Also, keep in mind that the number of pixels is not the only determining factor of detail. Motion blur, noise and optics also determine how good an image will look printed. 
When creating a project, a low resolution warning will appear to indicate the minimum recommended resolution for the type of print or book you are making. 
If you would like to check your file size in relation to resolution from home, here's how:

*please note that the file I used is a tiny screenshot of our website so the file size is quite small:
1.Open your file in image preview or a similar program
2. Hit the Adjust size button in the Tools menu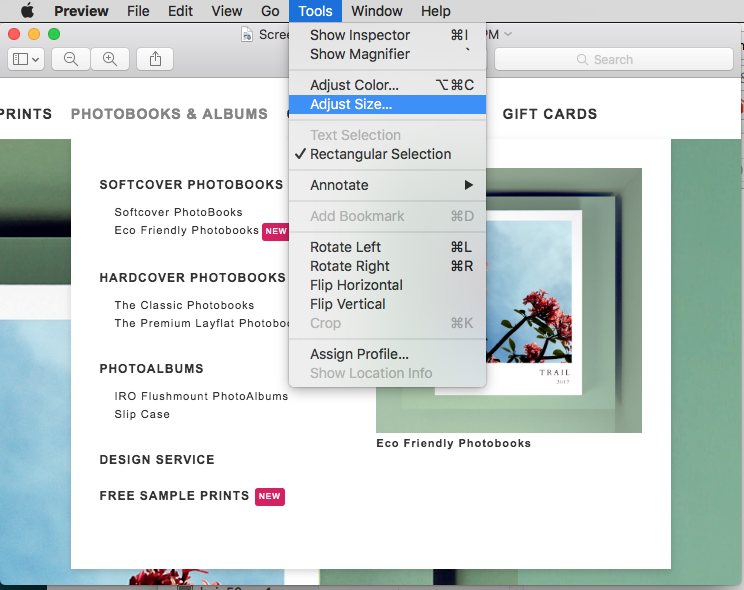 3. Be sure to uncheck "scale proportionately" and "resample image" then change your resolution to 300 dpi to see the optimal print size.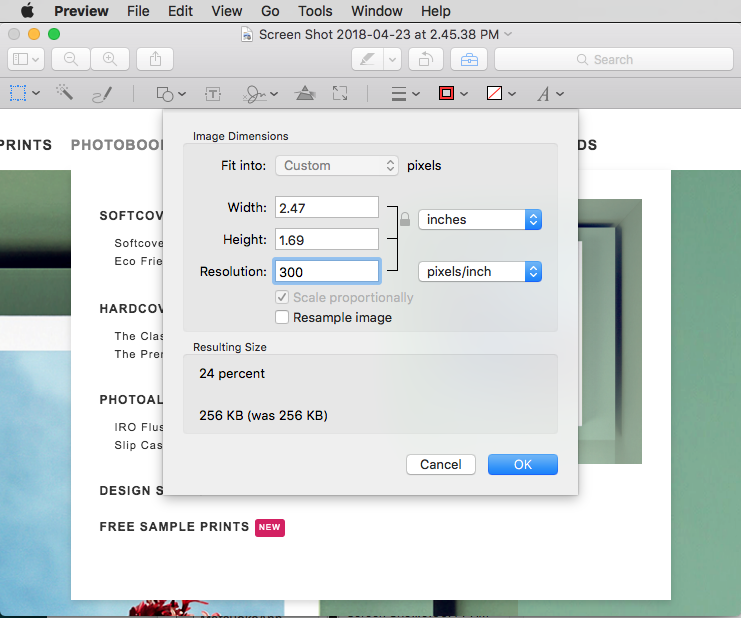 4. If you wish to go larger you can input 200 or 125  dpi into the resolution box to see what the largest recommended size for print would be for your file. Keep in mind that the higher the number, the more detail your prints will have.

5. Once you're done just hit "cancel", to close the window. Do not hit "ok"