Join our Pro Program for professional photographers, artists, and graphic designers! Applying to be a Pikto Pro Program member is free and easy. There are 2 ways you can go about applying: if you don't have a Pikto account yet, you can apply when you sign up for one. If you already have a Pikto account, you can upgrade to a Pro account from the 'My Account' section of the website.
1. Apply to be a Pro Member
Sign up for a general account and apply to be a Pro member here. Please make sure to respond to all the fields under the Professional Program section.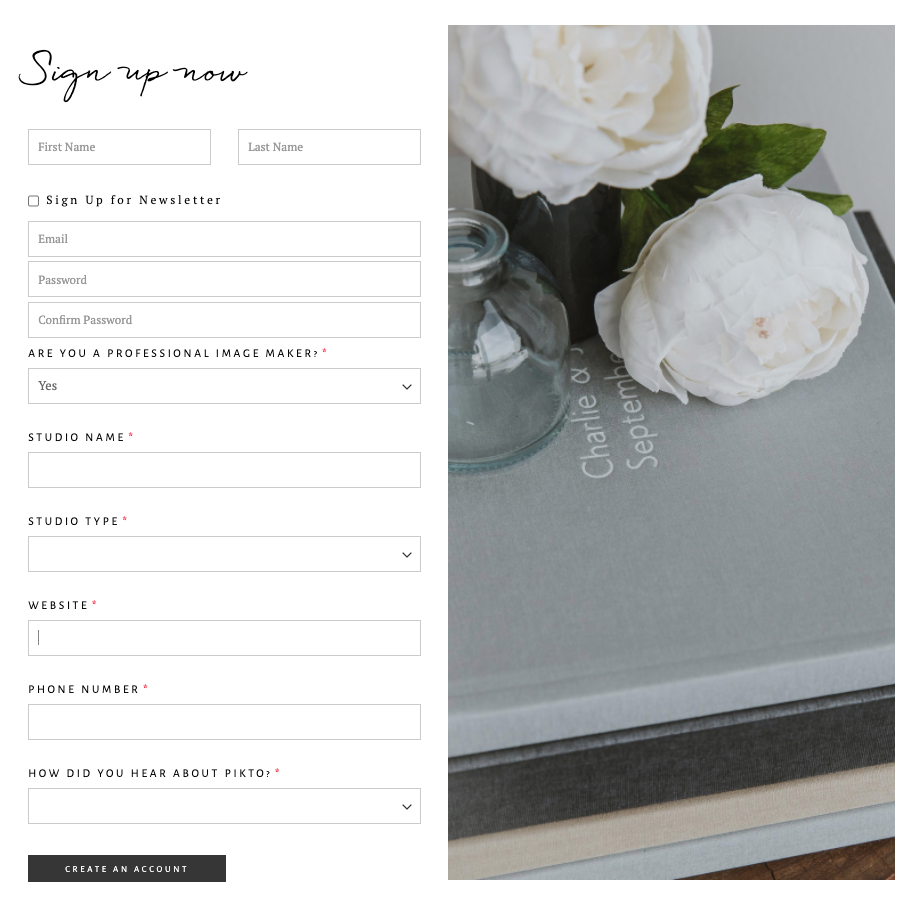 2. Upgrade to Pro membership
Switch to Professional status through the Account Information tab in the Account section. Respond Yes to the Are you a Professional Image Maker? question and enter a link to your online portfolio.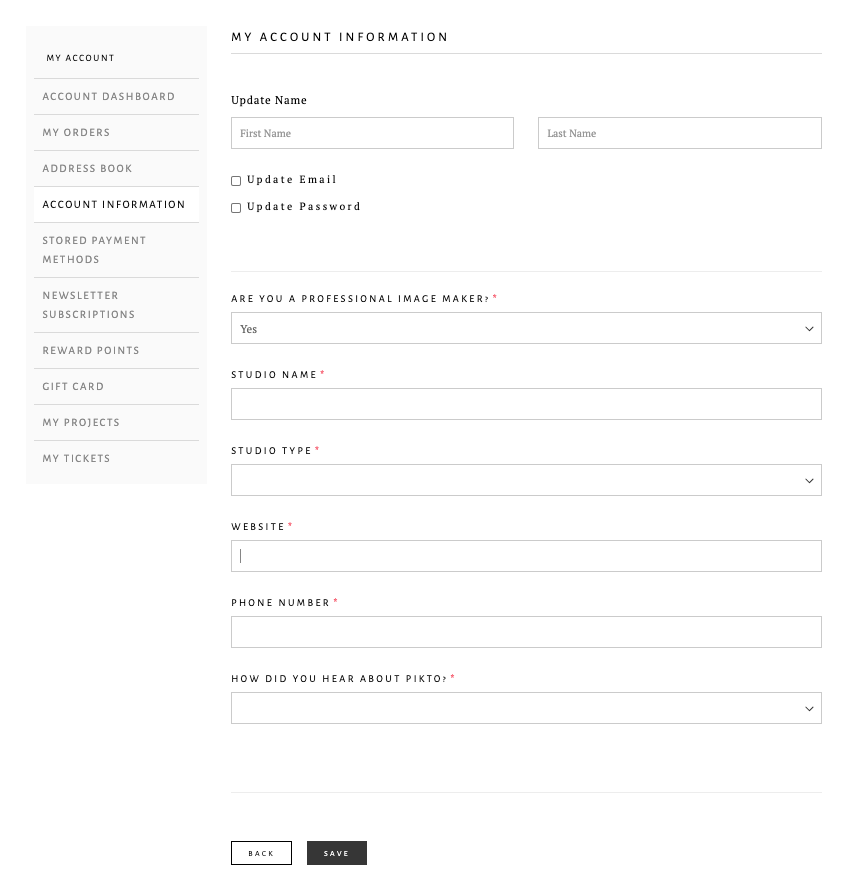 Please note: Only full-time professional photographers, photography students, illustrators and designers will be accepted. A response to the application will be sent within 1-2 business days.