To add text to your page, select your desired page layout from the Pages tab along the bottom of the editor, then click over to the Add TextBox tab located beside the Add Picture Box.






A text box will be added to  your page and a text options bar will come up.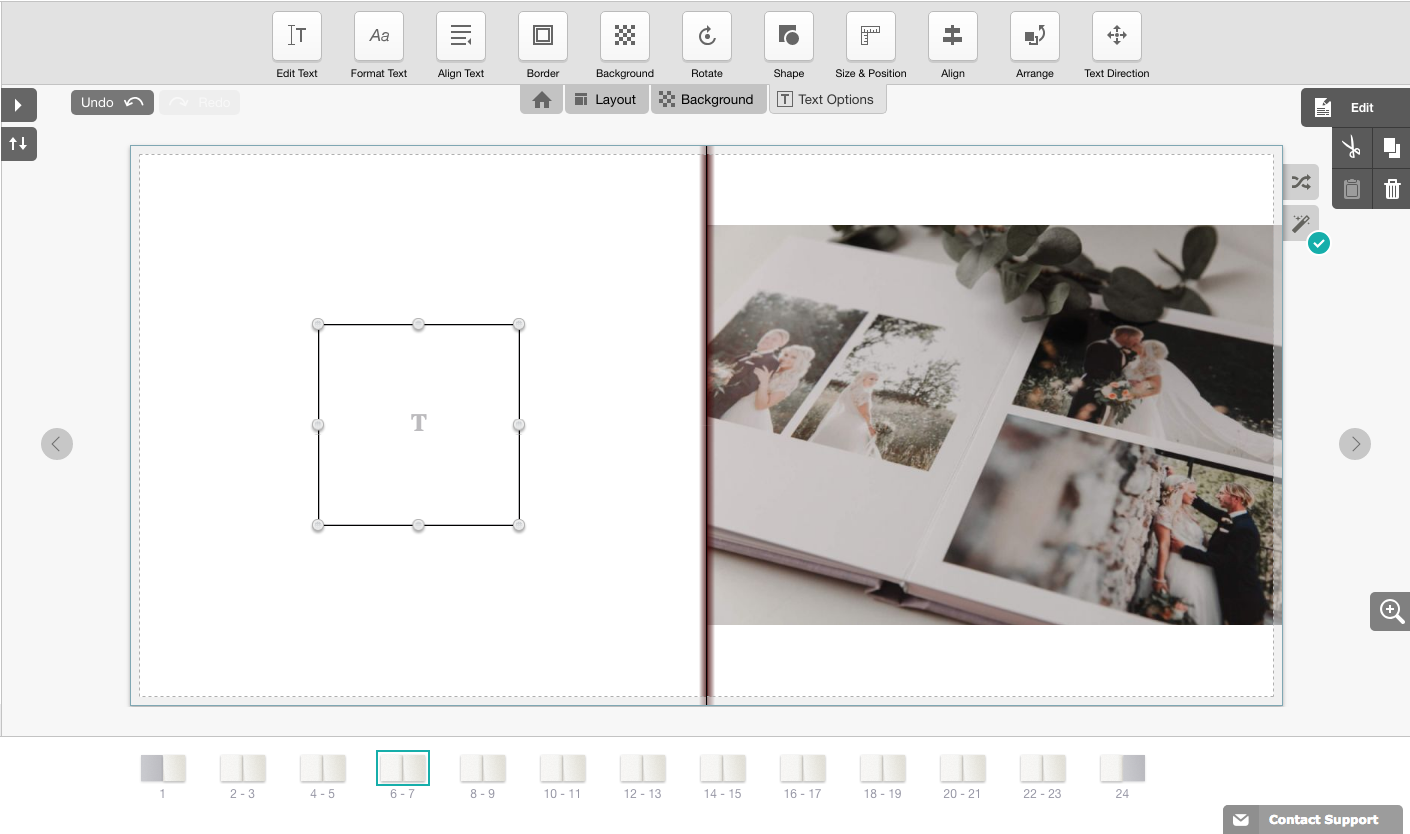 Move the text box around by clicking on the centre of the square and dragging the text square where you would like.
Add text by double clicking on the square. If you want to delete text just click on the text box and hit delete on your keyboard or backspace.