Welcome to Pikto! To get started, please sign up for an account.
To sign up, click on the 'Sign Up' button on the top right of the screen.
You can sign up with an e-mail address by filling in the fields on the online form: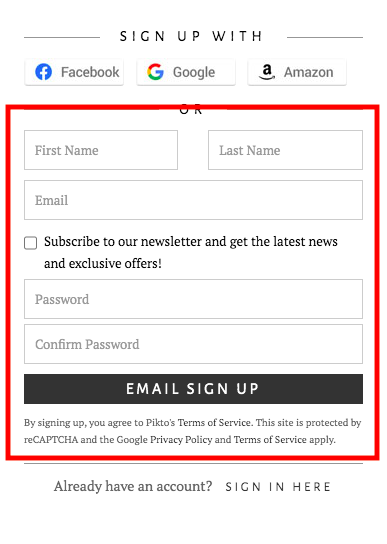 Alternatively, you can also sign up with a Facebook, Google or Amazon account. Once you click on one of these options a new window will open prompting you to enter your sign in credentials for that platform.